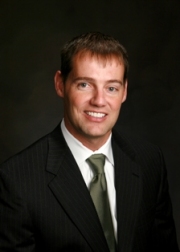 Todd M. Jacobsen is a business lawyer and estate planning attorney with over 19 years experience having earned his law degree from the University of San Diego School of Law in 2001. He also earned his Bachelor of Accountancy and Master of Accountancy in Taxation from Brigham Young University Marriot School of Management in 1998. BYU's accounting program has been ranked #1 in the country.
Todd is a member of the Utah State Bar, including the Business Law, Tax Law and Utah Estate Planning sections. He is also a member of the United States Tax Court. Todd has experience both in a law firm setting practicing business law, tax law, estate planning & asset protection as well as a tax accounting firm setting where he worked as a Senior Tax Associate for Ernst and Young and Deloitte for several years. His dual qualifications and experience as both business attorney and tax accountant allow him to bring unique and valuable insight to each client's situation.
Todd grew up in a small town in Utah.  When not working you can usually find him spending time with his family outdoors.